Archive for the 'Australis: Lips' Category
2nd September, 2013
Before I left to Hawaii, I received these Australis Pout Pastes in Pash Me Pink, Berry Nice Kiss and Love Bites ($12.95AUD) and decided to pack them and see how they fared on my holiday. Here are my thoughts –
Firstly, Australis describes them as:
A super high coverage pigment stain that provides an instant glossy pout. Available in three shades which can be mixed together to create your own shade! Available in three shades; Love Bites, Berry Nice Kiss and Pash Me Pink.
They come in squeezable plastic tubes with a doe foot applicator. This allows for control when applying these Pout Pastes.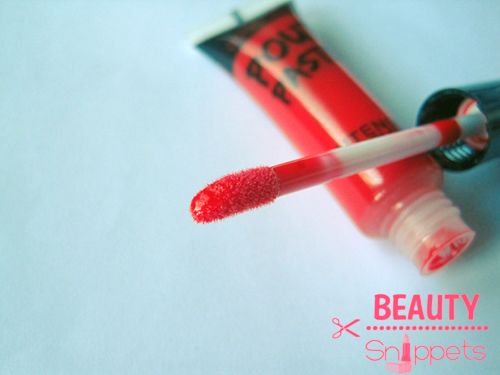 As mentioned, there are 3 shades available –
Pash Me Pink – A medium, slightly bright pink. Leant warm on me.
Berry Nice Kiss – Deep purple-pink.
Love Bites – Bright apple red
They are very pigmented and creamy with a finish that's like a liquid lipstick. It has a very glossy finish and whilst it is sticky, it's not too sticky. I wore these out and about during my trip and my hair didn't get stuck on my lips or anything.
Comparisons have been drawn between the Pout Pastes and OCC Lip Tars and I have to say these are no wear even close. Yes, the Pout Pastes do stain but it's ever so slightly and the staining I experienced wasn't very uniform. Plus, these have a glossy finish. OCC Lip Tars, for me, can be applied as a stains straight off the bat with no need for blotting as they dry to a more satin-matte texture and therefore, staining is much more uniform and not patchy.
These do 'feather' quite a bit so a lip liner or careful application is essential. Wear time was similar to a gloss for me – about 2-3 hours, with light to no eating and maybe some sipping through straws.
I like to use these on their own or as a 'topper'. In one of my LippyaDay challenge pictures, I used the Australis Pout Paste on top of Innoxa Tangerine summer matte lipstick and it turned out to be a pretty coral shade.
The Australis Pout Pastes are available in 3 shades – Pash Me Pink, Berry Nice Kiss and Love Bites for $12.95AUD/13ml. You can grab them from your local Priceline stores, K-Mart, Big-W, Target and selected pharmacies.
The product/s mentioned in this post were provided by PR for consideration. Beauty Snippets' opinion remains 100% unbiased and honest. Please refer to Beauty Snippets' disclosure/PR policies page for further information.
29th September, 2010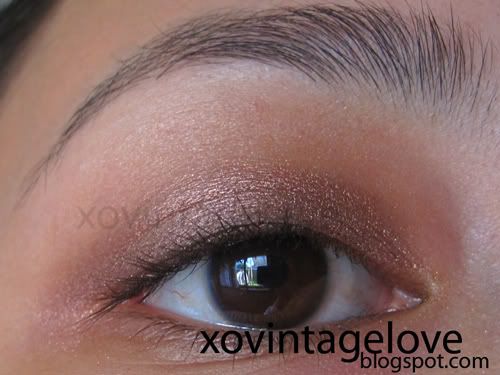 I decided to try this combination after coming across it on the web. Pink Bronze didn't really show up but it did tone down the redness in Coco Beach though.
What I used:
UDPP
MAC Coco Beach pigment
MAC Pink Bronze pigment
MAC Shroom eyeshadow
..can't remember if I used a liner or not but if I did, it was either MAC Blacktack fluidline or Urban Decay Zero 24/7 pencil liner.

And one of my favourite lippies – Australis High School Sweetheart lipstick (limited edition). Sloppy application on my behalf – sorry!