Archive for the 'Burt's Bees' Category
21st June, 2011
Six months ago, I reviewed some lip balms from Burt's Bees (post here). In the review, I concluded by saying that essentially, they weren't working for me & I would probably not repurchase as I prefer my usual lip balms over the Burt's Bees ones.
Today, I have an update for you readers.
Seeing as the lip balms had already been open as a result of my review, I thought to myself "Suck it up & use it up!" As Winter crept up on us, I began using the Burt's Bees replenishing lip balm with pomegranate oil & I must say it works well as a Winter lip balm. My initial review was during the middle of Summer = very very hot so I can understand why the thickness (heaviness?) of the oil in the lip balm wouldn't work well in Summer but very well in Winter. The lip balm has been keeping the dry, cracked lips at bay so far.
So YES, I do change what I said in the review ever so slightly in regards to the replenishing lip balm with pomegranate oil. It's too heavy to use in Summer but fantastic for Winter.
So there you have it.
13th December, 2010
Rummaging through my untried products basket, I realised that I had somehow acquired some Burt's Bees lip balms and thought it's about time I tried them out and let you all know how they are.
Burt's Bees products are all naturally formulated which means it's (supposed to be) good for you.
They offer a range of different products from lip to hair.
Today, I will be reviewing their lip products – specifically:
– Sun protecting lip balm spf 8 – $6.95
– Replenishing lip balm with pomegrante oil – $6.95
– Lip shimmer in Rhubarb – $12.95
First, here's a picture of my bare lips for comparison: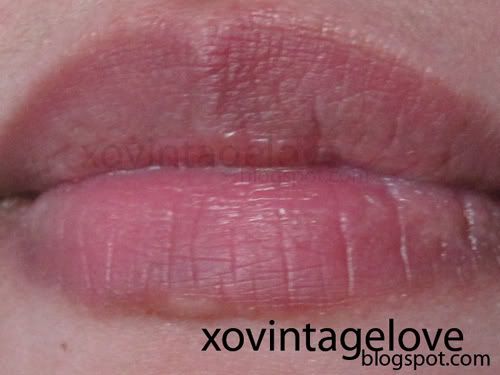 I'll start off with the lip shimmer in Rhubarb. I know this post is very delayed seeing as this was part of Burt's Bees and liptember's campaign (more about liptember here). These were available at Priceline stores across the country for $10 (as opposed to the usual $12.95 price) and all proceeds went to the Royal Women's Hospital in Melbourne.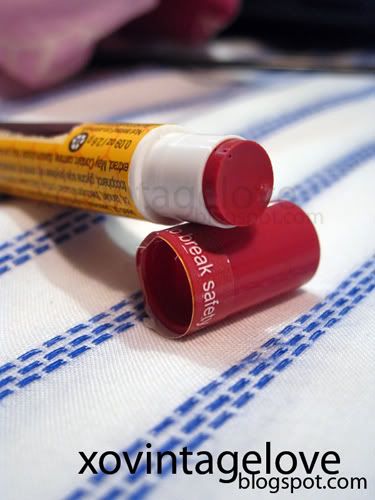 Rhubarb gives your lips a nice rosy shade with a teensy bit of shine. It does have a strong peppermint scent though and I, for one, do not like anything peppermint scented
Apart from the peppermint scent, it's a fantastic tinted lip balm and despite it being a "lip shimmer", they were barely distinguishable – thumbs up!
As you can see, on me, it's like a glossier my lips but better shade
With Summer arriving, I'm glad to be using a lip balm with spf. The sun protecting lip balm is a slight white-ish shade which might be a problem for some but I usually just use this underneath another lip colour. Unlike the Rhubarb lip shimmer, this has a soft fruity smell that is overpowering. It does linger for a bit but I like the smell so I don't mind it. When I applied it, it didn't go on as soft as other lip balms. I had to kinda drag it across my lips a bit harder than usual but once on, it's quite moisturising and not dry? Weird.
And lucky last – the replenishing lip balm. This one I really didn't like at all. Too oily. The smell was just so off-putting. It felt like I put oil on my lips. Way. Too. Much.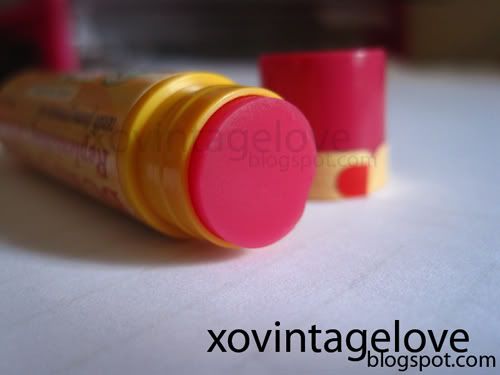 Unfortunately, I don't think I'll be repurchasing anyof these simply because I have other lip balms that I prefer.