Archive for the 'ModelCo: Eyes' Category
9th December, 2013
I received this within the last two weeks but haven't had time to snap the pics and post so apologies!
November's Violet Box contained the following:
ModelCo Colour Box Eye Pencil + Sharpener $18
I received this in the universal shade – BLACK! Love that it comes with its own sharpener. Just from swatching it, it glides on nicely without any need for tugging. Hopefully this will translate well when applying on my eyes.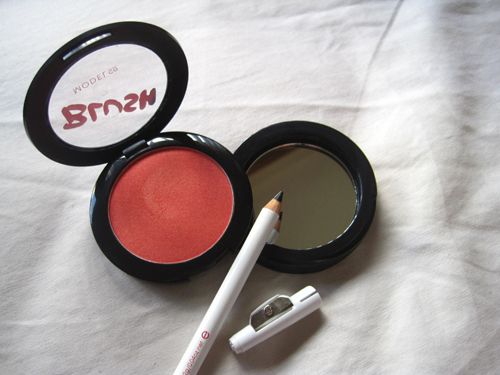 ModelCo Blush Cheek Powder Blush $18
Received this in the shade Peach Bellini which is a bit similar to NARS Orgasm, just slightly less sparkles. It's a nice peachy shade with gold shimmer. I've hit pan on NARS Orgasm so yay for something similar! It also comes with an in-built mirror but I find that the packaging is a bit flimsy to be carrying out around in your handbag…
Body Armour Face Cream $35/50ml
Subscribers received either the face cream or body lotion. It has a fresh scent…kinda reminds me of some of Garnier's face products. It feels very light and is absorbed quickly which I love because I'm impatient and hate waiting around for my moisturiser to dry. It's designed as a post-treatment moisturiser but I would probably use it everyday anyways.
Tailor Skincare Masque Detoxing Facial Treatment $4 ($40/10 pack)
You can never have enough face masks (..or masques), I say! But wow at the price. Promises to smooth your skin and leaving it feeling firm and looking fresh.
Guess Girl and Guess Night fragrance samples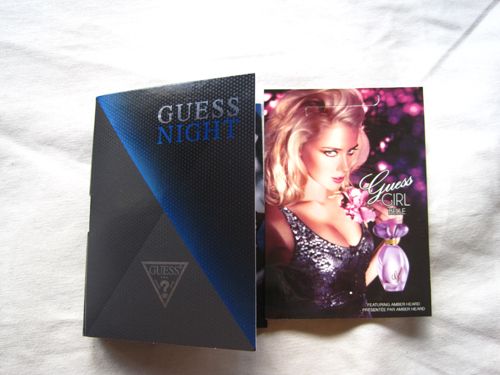 Sample vial of Guess Night (men's) and Guess Girl is a sample satchet. I wouldn't count these as part of the box but more like bonuses. Guess Girl sounds like something I might like so shall bust it open soon and see.
Overall I was not wow-ed by this month's box but the products aren't disappointing either. Whether or not it was intentional, I like that there's the mask to use and then the Body Armour Face Cream to apply afterwards. Nice. November's Violet Box introduced two new brands to me which I think is partially what subscription boxes should be doing so it's a thumbs up for me.
The product/s mentioned in this post were provided by PR for consideration. Beauty Snippets' opinion remains 100% unbiased and honest. Please refer to Beauty Snippets' disclosure/PR policies page for further information.