Archive for the 'Monthly Favourites' Category
1st October, 2010
MAC Shroom eyeshadow
I used to use Phloof! until Shroom made its way into my make up arsenal and now I can't stop using it! It gives me this really nice subtle highlight which I really like.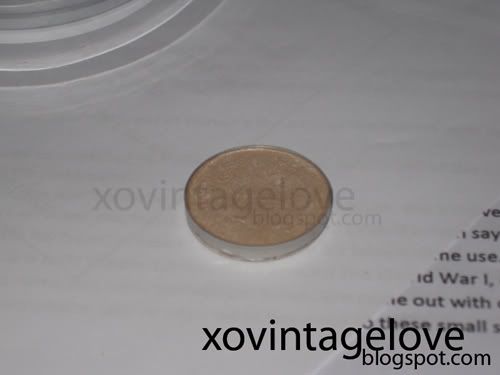 Rock & Republic All Nighter blush
Yeah, bright or what? Used together with a skunk (or stippling or duo-fibre) brush, it gives my tanned skin a nice coral flush – perfect for the upcoming summer weather.
OCC Anime lip tar
Another bright one LOL but ok. I just dab a tiny bit of the lip tar onto my lip brush and just "paint" my lips and I can make it as sheer as I want or as bright and deep as I want.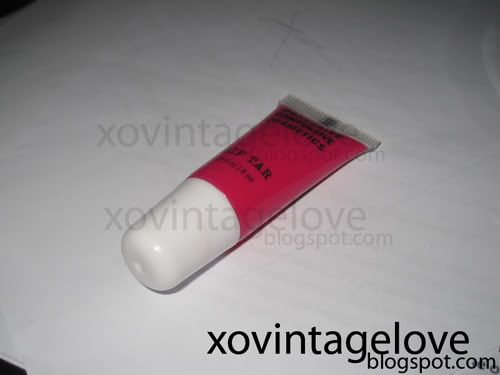 MAC Ever Hip lipstick
Ok. This isn't a bright coral on me like I saw on most bloggers. Instead it's a nudey peach on me. Not complaining but definitely not what I expected. Surprisingly, it has become a staple especially when I like to focus the drama on my eyes or blush instead.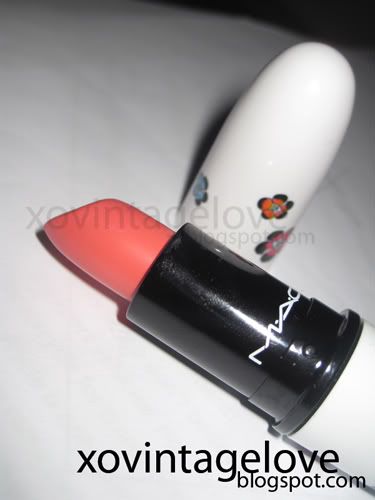 4th August, 2010
>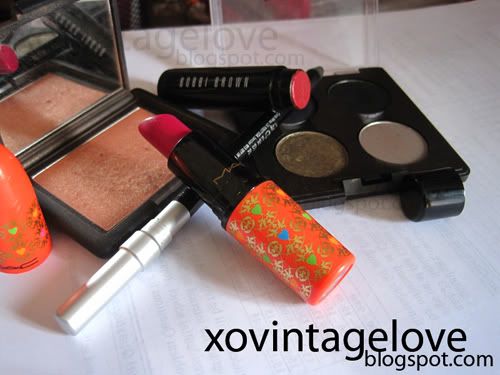 #1 – NARS Luster blush
One of my favourite blushes ever. Luster is a gorgeous peachy apricot shade which imparts the most beautiful glow when applied
Love it! Thanks to Winter's dreariness, Luster was/is a welcomed glow!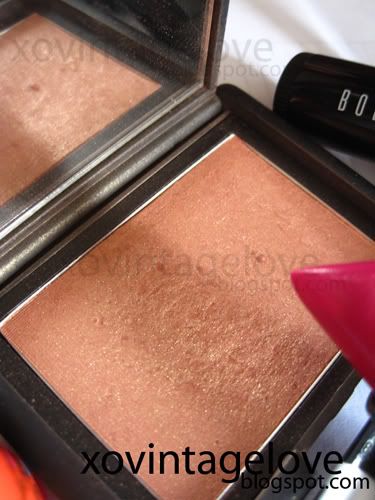 #2 – MAC Carbon eyeshadow
This is an actual staple product of mine. Pairing this with my favourite #4 this month means my eyeliner stays put! Carbon is also great in smoking out any looks – just add it to the outer v and voila! instant smokey eyes.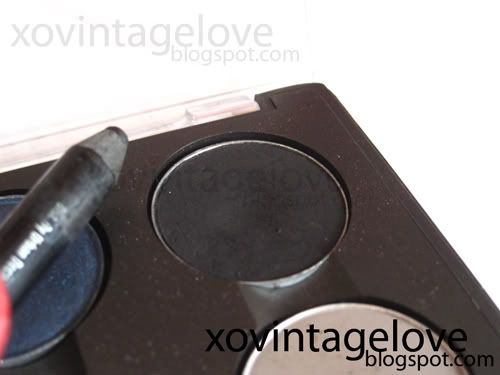 #3 – Bobbi Brown Rose Petal tinted lip balm
Still in the midst of Winter means that I avoid getting up early in the mornings to get ready because my warm bed is much more inviting. However, I do have to get ready though and put my slap on so with Bobbi Brown's tinted lip balm, it means that it's a quick and easy process because this pretty shade of rosy red brightens up my face and I honestly don't look like I just rolled out of bed haha.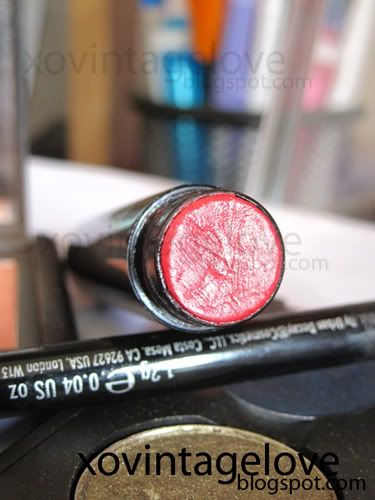 #4 – Urban Decay Zero 24/7 glide-on eye pencil
Easy to apply and when I set it with a matte black eyeshadow, it stays on for.ever.
#5 – MAC Girl About Town lipstick
I've been getting lazy *see point under #3* and I've moved from spending time on my eyes to just wearing brighter lip colours. Less time and yet still made up. Score! Girl About Town is a fuchsia pink and it wears very well. Leaves a nice stain behind