Archive for the 'PHYT'S: Eyes' Category
10th March, 2012
PHYT'S is one of the many emerging organic skincare and make up brands.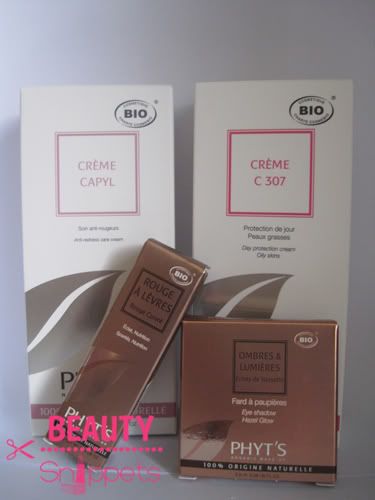 PHYT'S products contain ingredients that are 100% natural and certified organic. Additionally, there is no animal testing at any stage, which is a fantastic thing to hear!
For more information on the brand itself, please head to their website and have a read.
I was given the opportunity to review their range of skincare and make up. The first product I will be reviewing is their pressed powder eyeshadows in Hazelnut Glow.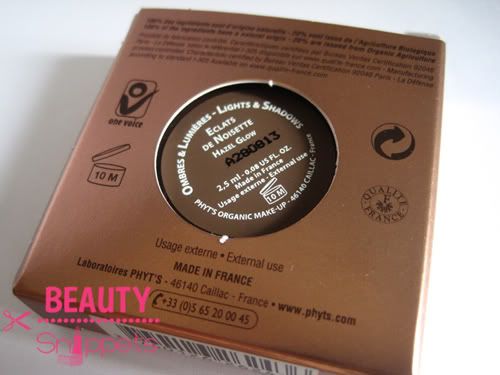 Packaging
The eyeshadow comes packaged in copper cardboard packaging. The name of the eyeshadow is printed directly onto the cardboard box.
The eyeshadow is housed in a plastic flip lid container. It's a clear flipping lid ensuring that you can see what you're grabbing especially during those early mornings!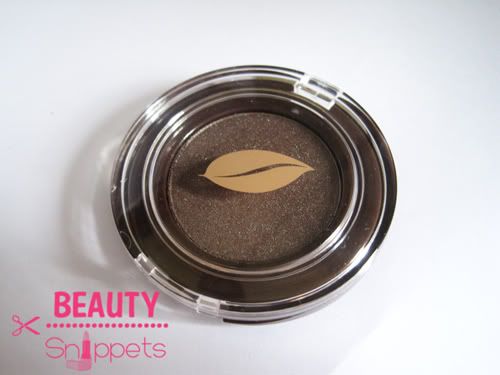 The lid closes with a little click.
I must say it's very durable. I accidently dropped it from a height of about 1.5metres and only a corner was chipped.
Product
Highlight and shadow with this perfect range of colours that perfect your look with gentle, natural, stay-fast ingredients that protect your delicate eye area.
First, I want to point out the name. On the cardboard packaging, it's called Hazel Glow however on the press release and website, it is called Hazelnut Glow. So I will refer to it as Hazelnut Glow.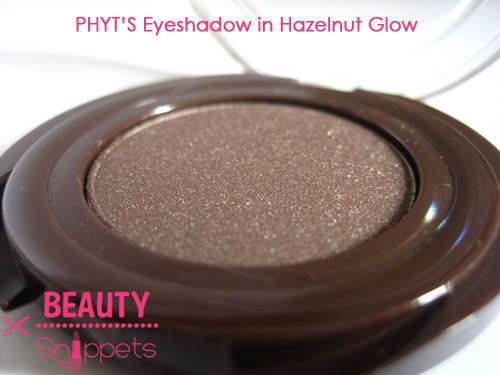 Hazelnut Glow is a darkened cool brown with hints of green and silver microshimmer (sorry, I am really bad at describing colours!!). The microshimmer is very fine resulting in a more satin finish as opposed to a shimmer finish.
It's not heavily pigmented but it isn't sheer either. The pigmentation is buildable. It's not chalky so you're guaranteed a quick application.
I loved using Hazelnut Glow for a work appropriate eye look. In the mornings, when I only have about 5 minutes to apply make up, I slap on some moisturiser, blush, lip balm and Hazelnut Glow.
It's a great one brush wonder shade in that when you blend it out, it looks great as a wash all over your lids. The shimmer also seems to brighten up my eyes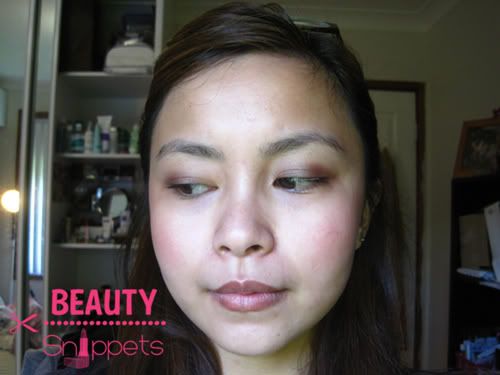 See from the picture how it's a bit darker in the outer corner? That's still the same shade, blended!
Wear time is average for an eyeshadow over Urban Decay Primer Potion – about six to eight hours.
Ingredients
Purchase
RRP $24AUD/2.5g
For your closest stockist, check here. Alternatively, you can purchase these from PHYT'S website.
The product/s mentioned in this post were provided by PR for consideration. Beauty Snippets' opinion remains 100% unbiased and honest. Please refer to Beauty Snippets' disclosure/PR policies page for further information.